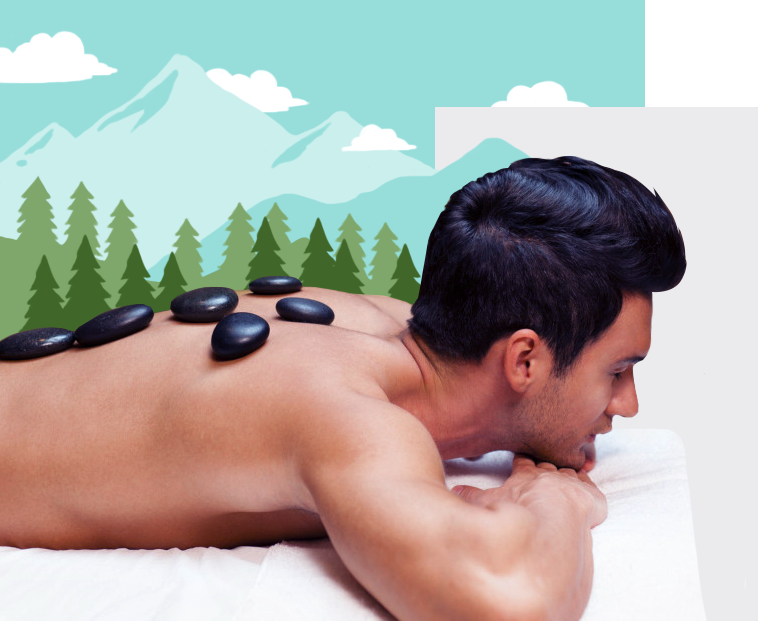 Body
You don't need to visit a professional skin clinic only for a problem. Being skin experts, we know what it takes for your body to effectively relax and rejuvenate.
Treat yourself to our range of full body revitalising therapies and yes, you deserve it. So let us help you unwind – body, mind, and soul.
Duration: 60/90 minutes
Repechage Body Detox Regime
The perfect solution for thick skinned areas and those stubborn ingrowths, this treatment exfoliates, rejuvenates, and restores your body with its natural health and glow. We begin with a Sea Spa Glow exfoliation followed by seaweed Thalassotherapy, and finish off with an oil massage. Packed with vital nutrients from a blend of essential oils, this therapy is definitely what the (skin) doctor ordered!
Oil blends
Exfoliates tough areas
Get in touch
Wine Therapy
A well-deserved wine-based pamper session is exactly what you need after a tough week.
We use wine and grape extracts, nature's best anti-oxidants, to help purify your skin. The sumptuous therapy includes a cleanse, scrub, and massage that's topped off with a relaxing body wrap. Ideal for anti-ageing and mind body rejuvenation.

Wine
Purifies skin
Get in touch
Hot Stone Massage
Indulge in nature's best therapy for your muscular aches and pains. We use hot, sanitised basalt stones that are placed on your spine to gently relax your body and improve blood circulation. This one will have you coming back for more!
Hot stones

Eases muscular ache
Get in touch
Hand Reflexology
Relax while we take care of your troubles. Our hand reflexology therapy will rid you of your headaches, stiff shoulders, and tight knots. Hands require a deeper and longer pressure preach to be able to stimulate a reflexology point, and our therapists get it just right.

Acupressure
Pain relief
Get in touch
Repechage Luxury Body Shine
Our Repechage Luxury Body Shine treatment is synonymous with maximum indulgence. A multi-step routine that begins with the decadent seaweed thalassotherapy is followed by a honey body polish, a sea spa massage with body oils, and culminates in a relaxing steam session. Gift your body this luxurious treatment which packs in seaweed, marine algae, sea muds and salts and all their marine goodness. It doesn't get better than this.
Seaweed

Skin polishing
Get in touch
Everything gets
better after a little
pampering.
Try our indulging therapies that utilise handpicked ingredients, leaving you revitalised, re-energised and ready to take on the world.
Foot Reflexology
There are very few things that feel as good as a well done foot reflexology. It's an art of applying appropriate pressure on the right points that comes with technique and plenty of experience. It's a vital treatment as these points correspond to different organs in our body and have an overall beneficial effect. So, come on over and let our expert therapists give you the best foot reflexology you've ever experienced.

Acupressure
Pain relief
Get in touch
Back Detox
Who hasn't suffered from a stiff back? Hours of sitting before a computer, commuting over bad roads, and stress all lead to a stiff and painful back that's almost always present as an undercurrent and just never seems to get better. Well, this back, scalp, and foot massage combined with detoxifying marine products promises to take away your stress and leave you feeling lighter than you have in ages.

Black mud mask
De-stress
Get in touch
Chocolate Therapy
Give in to this guilty pleasure without a second thought with our exclusive chocolate therapy. We cleanse, scrub, massage and wrap your skin with pure chocolate which has powerful antioxidant, anti-ageing and cellulite fighting properties. Your skin will feel smooth and yummy like a bar of luxury chocolate.

Chocolate

Anti-ageing
Get in touch
Coffee Therapy
Wake your skin up with a bolt of coffee that's full of
powerful antioxidants and also protects your skin
against free radicals thus reducing the risk of skin
cancer. This treatment will leave you smelling like
a delicious cuppa while making you feel energised
and flawless!
Coffee

Reduce wrinkles
Get in touch